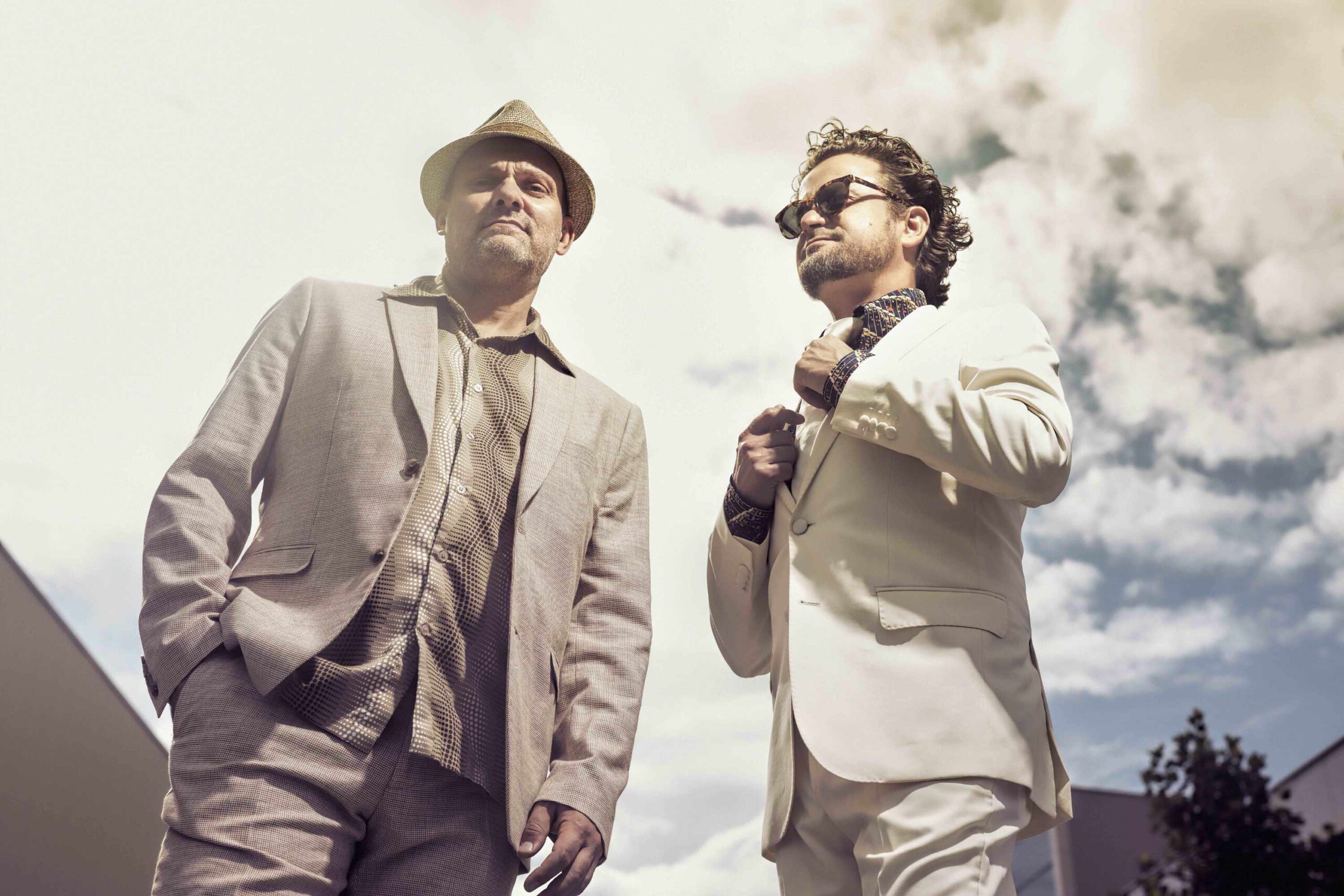 Martin & Garp, a quest for sunny optimism​
Dutch musician and producer Phil Martin has always been interested in the West Coast music scene and distinctive sound from the late 70s era. Artist like Steely Dan, Hall & Oates, The Doobie Brothers, Fleetwood Mac and The Eagles all featured heavily in his diet of music when he was growing up.
As a producer and songwriter, Phil has historically been more active in soul and jazz music. He has produced albums for successful projects such as The Jazzinvaders, Laura Vane and the Vipertones and The Soul Snatchers, all busy touring bands with international radio support.
After working on a project with singer Lo van Gorp (Garp) from the Netherlands, Phil found the perfect vocal fit to his recordings for his own West Coast flavoured pop album. Together with other songwriters like Joel Sarakula and Laura Vane he began writing and producing songs.
Martin & Garp, the perfect fit for producer Phil Martin and Lo van Gorp (Garp)
The sound of Martin & Garp can best be described as feel-good, radio friendly melodies romantically looking back to California in the 70s. In amongst the catchy guitar and synth licks and luxurious harmonies, the theme is the unifying effect of music in the quest for sunny optimism.
This album Sentimental Fools spills groovy rhythms like in the first single Making Up, together with jazz harmonies and smooth vocals as in the second single Told You Straight. Imagine that 'feel-good record' that has to be played loudly in your convertible, recorded by super-pro musicians on original analog equipment.
Cruising down the coast with the wind in your hair, darting in and out of the shade created by beach-side palm trees. That's Sentimental Fools.
Dawn Patrol: M&G 2.0
After releasing "Sentimental Fools" Phil Martin started writing songs with the very talented Ruud van Halder, Baer Traa and Rik van der Ouw. Bringing M&G's music to a more diverse and higher level, the new songs will caress your ears even better!
"Bring on the good times" was released on January 28, 2022, the album is coming soon!